SADDIER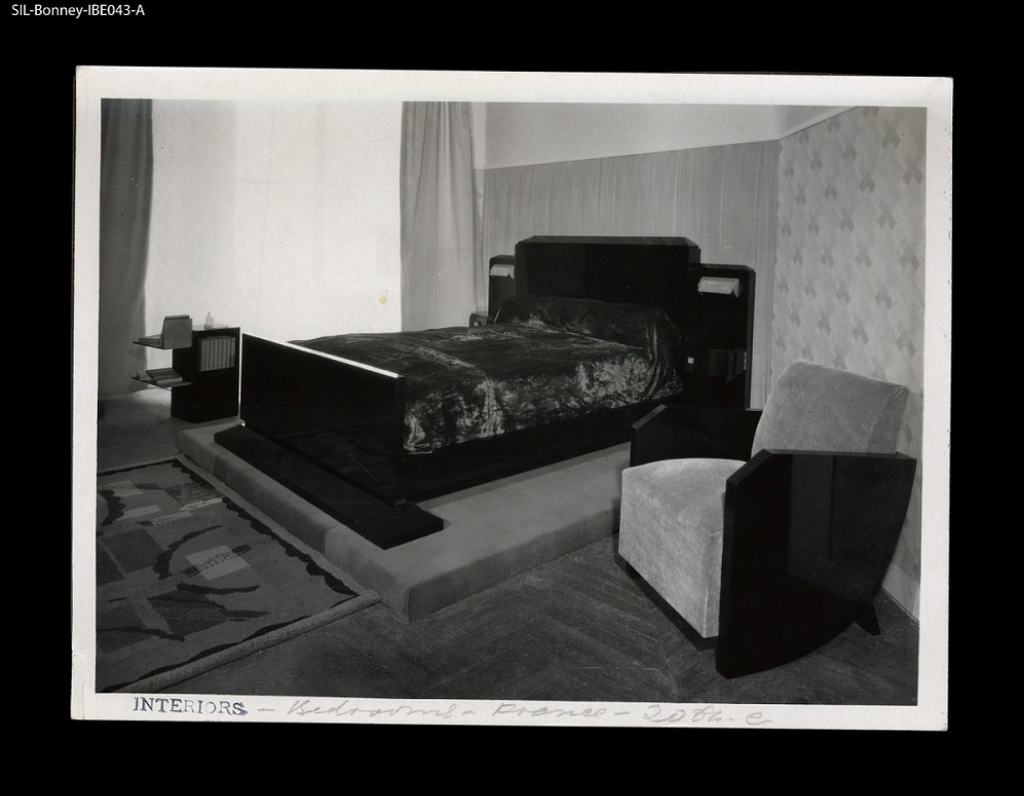 A family business, Saddier the father, turned the decorating and furniture business over to two sons, Fernand and Gaston, in 1919. 
The brothers Saddier exhibited their work at the first Exposition Décorative Française Contemporaine in 1923 and again in 1924, displaying dining rooms at both. For the pivotal 1925 Exposition Internationale des Arts Décoratifs et Industriels Modernes the firm took its own stand, displaying a modern bedroom, with collaborators supplying light fixtures, carpets and fabrics. 
Their work was presented from 1926 through the early 1930s quite regularly and they often used the talents and services of other designers including the Adnet brothers, the painter Raymond Quibel, and designer Ghislain Rinquet. 
By 1929 an article in Mobilier et Decoration underlines the celebrity status the Saddiers had acquired: "The Saddier brothers have the worry of keeping ahead of all the best cabinetmakers of their time."