RENE PROU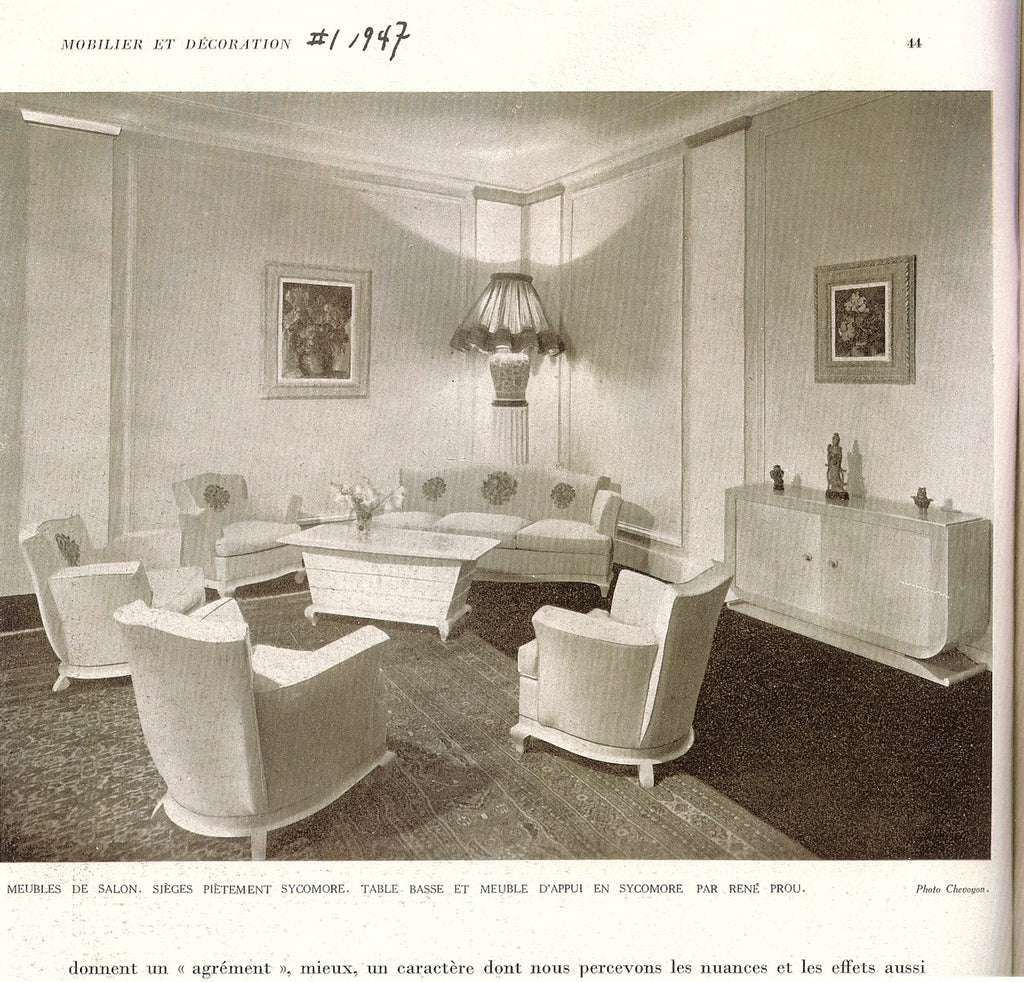 (1889-1948) 
A decorator as well as furniture designer, Rene Prou was born in Nantes and educated in Paris. He studied at the Ecole Bernard-Palissy in Paris and shortly thereafter joined the design house, Gouffé. By 1912 he had become their chief designer and was being called the first decorator of the modern taste (gout moderne). 
His varied design career included: 
1922 oceanliner Paris 
1922 – Paris to Deauville train (aka Train Bleu) 
1923 – showed at the Salon des Artistes Decorateurs 
1924 oceanliner de Grasse 
1925 – with Eric Bagge designed the Chambre de Mademoiselle of Une Ambassade Française Pavilion a the 1925 Exposition Internationale des Arts Décoratifs et Industriels Modernes, Paris. 
1926 oceanliner Ile-de-France 
1928 Pomone decorating department of Bon Marché department store – where he succeeded Paul Follot as design director in 1932 
1929 began designing wrought-iron furniture produced by Edgar Brandt, Raymond Subes and other metalworkers. 
1930s with Rene Lalique, designed salon train carriages of the Istanbul Orient Express. 
1935 oceanliner Normandie 
Other work: dining room of the Waldorf-Astoria hotel in NYC; board room of the Palace of the League of Nations, Geneva; Mitsubishi department store, Tokyo: and the oceanliner pier in LeHavre. 
Taught at the Ecole Nationale Superieure des Arts Decoratifs.