LUCIEN ROLLIN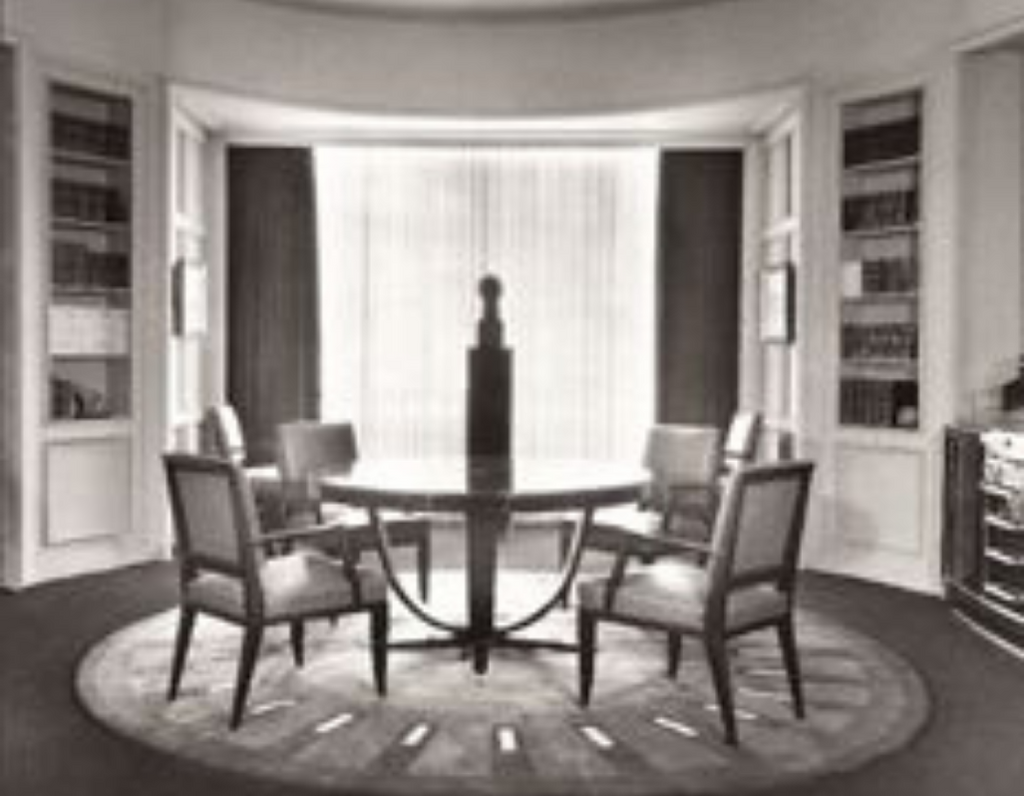 (1906-1993) 
French designer LUCIEN ROLLIN studied at the Ecole Boulle in Paris. Following his studies Rollin worked in the studio of the Master of Art Deco, Jacques-Emile Ruhlmann. Later he returned to the Ecole Boulle while he worked for the architect Michel Roux-Spitz. 
In 1928 Rollin set up his own studio and was influenced by a diversity of sources including Ruhlmann, Frank Lloyd Wright, classical Greek and Louis XVI styles. He became a prolific designer of Art Moderne furniture. 
Rollin participated in Ruhlmann's Hotel du Collectionneur pavilion at the 1925 Exposition Internationales des Arts Decoratifs et Industriels Modernes in Paris (now called the 1925 Expo – the exhibition which later launched the term "Art Deco"). His work was included in the annual Salons of Societe des Artistes Decorateurs beginning in 1928. After 1928 his work was respected to the degree that his future entries were exempt from jury judging and he became a permanent member of the Societe. 
Rollin designed staterooms for the grand French oceanliner, Normandie in 1935; and received government commissions from the city of Aubusson, and from the renowned Mobilier National for the Elysee Palace (the French "White House") and for the French embassy in Brussels. He designed several rooms for the French pavilion at the 1939-40 New York World's Fair: The World of Tomorrow. 
Also in the USA, he showed his work at the Marshall Fields Gallery in Chicago and redesigned the interior and furniture of Bullock's Wilshire Building in Los Angeles, CA. 
His later career was devoted to architecture which he pursued into the 1980s.