JEAN PASCAUD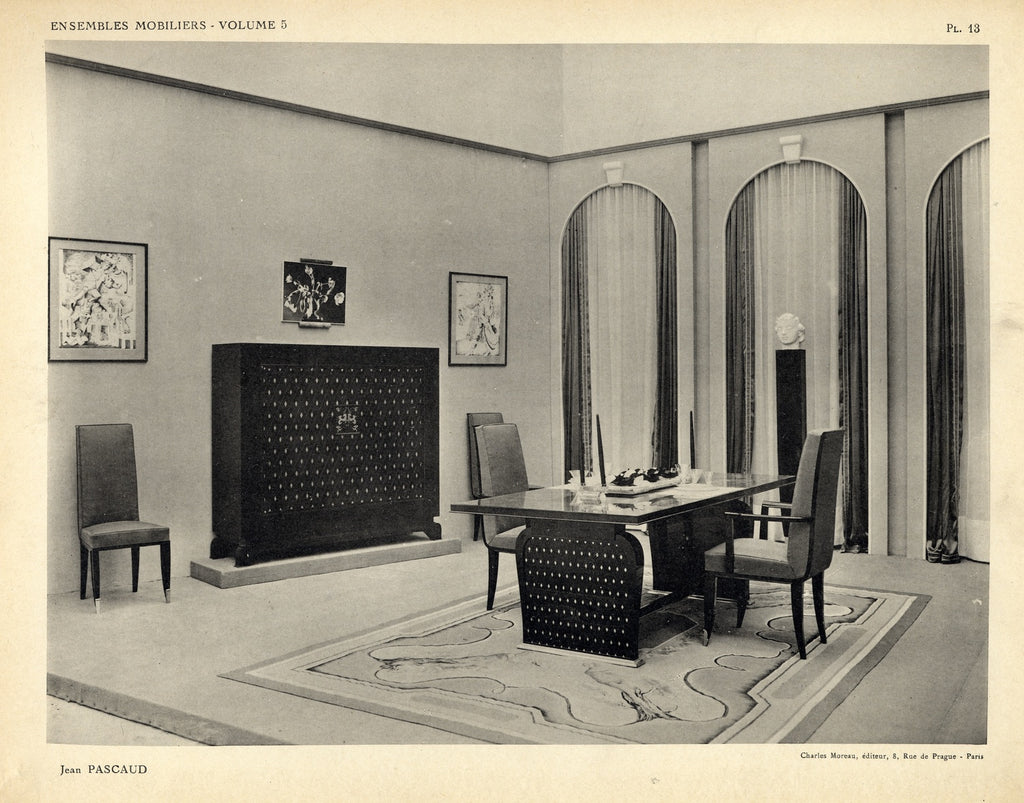 (1903-1996) 
JEAN PASCAUD was born in Rouen, France in 1903 and studied engineering at the Ecole Centrale des Arts et Manufactures in Paris. Though trained as an engineer, Pascaud's interest was in the decorative arts and after the 1925 Exposition Internationale des Arts Decoratives et Industriels Modernes (which later launched the term Art Deco), he turned his attention to the design of furniture. 
His interest was encouraged by his wife's father, Auguste Bluysen who was president of the Societe des Architectes Modernes and in 1927 Pascaud began to design his own furniture. Pascaud began showing his work in the early 1930s in the Salon des Tuileries, the Salon d'Automne, and the Salon des Artistes Decorateurs. 
A traditionalist with a similar design sensibility to Andre Arbus and Jacques Adnet, Pascaud's style was contemporary while also bearing the hallmarks of fine proven design principles. Pascaud used fine materials and careful embellishment. His refined design won him the grand prize at the 1937 Exposition Internationale des Arts et Techniques dans la Vie Moderne, Paris.