HENRI RAPIN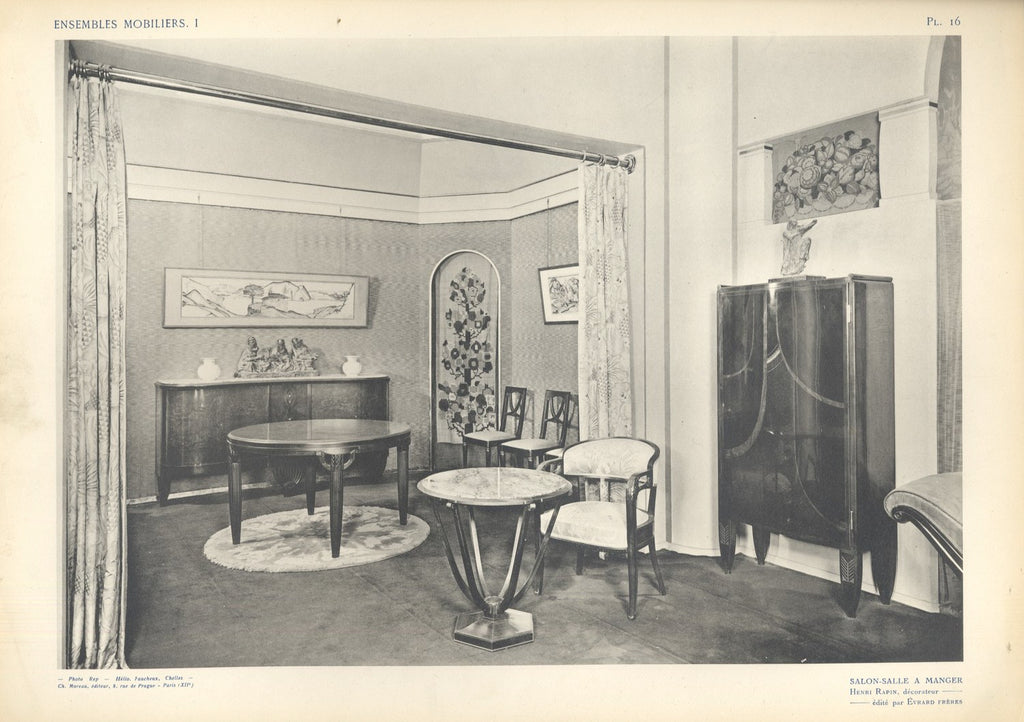 The French artist and decorator, HENRI RAPIN, worked as a painter, illustrator, furniture designer and decorator. He studied at the Ecole des Beaux-Arts under Jean-Leon Gerome and J. Blanc. 
He began showing his work at the Salons of the Societe des Artistes Francais from 1900 and in 1910 the Salon d'Automne. Though his early designs were quite simple, beginning around 1910 they became more elaborate and he began using exotic materials and carved wood panels (by Eve Le Bourgeois and Charles Hairon). These more elaborate designs were in response to the work of the Munich Furniture and Handcrafts Workshops the same year. 
In 1924 he became a principal at the Manufacture Nationale de Sevres and artistic director of Ecole du Comite des Dames de l'Union Centrale des Arts Decoratifs. 
Rapin designed numerous interiors of theaters, performance halls, and shops in Paris. One of his well-known projects is the Art Deco villa now called the Tokyo Metropolitan Teien Museum of Art, completed in 1932. Until World War II it was the home of His Imperial Highness Yasuhiko of Asaka, a cousin of the emperor and husband of an earlier emperor's daughter. Prince Asaka studied in France during the early 1920s and was smitten by the culture, particularly the wonders he saw at L'Exposition Internationale des Arts Decoratifs et Industriels in Paris in 1925. The prince returned to Japan determined to bring a bit of the new look back with him.